Build a loving, Secure & Intimate Partnership
Skilled Couples Counselors & Sex Therapists
Secure Love × effective communication × sexual connection
Create the loving, intimate & secure partnership you want.
What We Offer
We help people have healthy, loving and equitable relationships. All of our counselors are highly trained in working with relationship dynamics, communication, intimacy and attachment issues. Through Attachment-Based Couples & Sex Therapy, we create a safe environment that encourages stepping into the flow of emotional intimacy, love, communication and sexuality. Our San Francisco Bay Area & North Bay Couples Counselors and Sex Therapists work with both individuals and partners to assist folks heal erotic & body-based shame, while expanding their innate capacity for pleasure, intimacy, and sexual embodiment.
Our Napa Valley couples therapists offer an array of expert mental health services to help you manage relationship and intimacy issues. We also provide treatment for trauma, mood and anxiety issues. Our counselors specialize in couples counseling, relationship issues, and sex therapy. We also have a diverse team of wellness practitioners that can assist you with life and relationship coaching, holistic nutritional support and other health-based modalities to support you in your wellbeing.
We have put together a talented team of top-rated relationship therapists, who use the newest couples therapy modalities and cutting-edge treatments to enhance your relationship and communication.
Collectively, we have specialized training in Emotionally Focused Therapy (EFT), Sex Therapy, Psychobiological Approach to Couples Therapy (PACT), Accelerated Experiential Dynamic Psychotherapy for Couples (AEDP), Somatic Experiencing (SE), Hakomi, Gestalt, Gottman Method and other leading modalities.
All of our clinicians have advanced degrees (doctorate and master level) in clinical psychology, as well as additional relationship therapy training. Our staff engages in on-going continuing education to maintain their expertise and knowledge.
At Napa Valley Couples Therapy Center, we believe we all have the capacity to deepen our self-awareness and heal our pain through a collaborative and transformative therapy relationship. As couples and marriage counselors, our focus is on helping you connect with your partner in a safe and loving context. An experienced couples therapist will recognize your problematic patterns that often leave each partner feeling alone and disconnected. We can provide you with the insight and skills to break the cycle, so you can experience the relationship you want. Rather than relying on outdated coping strategies, our marriage counselors can help you learn how to relate to your partner.
We are pleased to provide mental health and wellness services in Napa Valley, St. Helena, Marin, San Francisco, Berkeley, Lafayette, Pleasant Hill, Walnut Creek and Oakland.
Our North Bay Area & Napa Valley Relationship & Sex Therapists' approaches are A refined and customized combination of the most current research in the fields of affective neuroscience, sexuality & intimacy and human development with the art of psychotherapy.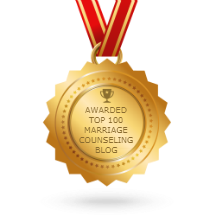 Strengthen your relationship with Napa Valley Couples Therapy
Deepen intimacy, develop better communication skills & learn to have a more loving emotional and sexual connection with your partner.
THE GOALS OF COUPLES COUNSELING
Develop mutual goals for your relationship.
Understand and appreciate personal similarities & differences.
Explore life values, family values and personal goals.
Explore your co-created sexuality.
Cultivate mutual understanding of cultural differences.
Identify your relationship strengths.
Identify and alter negative communication patterns.
Manage internal and external relationship stressors.
Strengthen communication skills.
Explore family of origin issues.
Deepen Intimacy, trust and connection.
issues Sex therapy addresses
Arousal & desire concerns
Desire discrepancies within a couple
Erectile dysfunction
Absent or diminished interest in sex
Performance anxiety
Premature ejaculation
Inability to orgasm
Loss of libido
Impact of miscarriage, loss and/or abortion on sex and sexuality
Difficulties with climax such as delayed ejaculation
Genital or pelvic pain, penetration difficulty, or other painful sex issues
Development & deepening of emotional and sexual intimacy
Sexuality during life transitions such as pregnancy, parenting, menopause, aging, health issues etc.
Impact of infertility on sex and sexuality
Perinatal and postpartum sexuality
Open or poly relationships
Sexuality & chronic pain or illness
Emerging sexual identities
Alternative lifestyle and sexuality (Polyamory, Kink, BDSM etc)
Sexuality & disability
History of sexual trauma, childhood sexual abuse or rape
Extra-marital affairs
Diversity of sexual expression
Cybersexuality
Asexuality
Socio-cultural factors associated with sexuality
LGBTQ and gender identity issues
Learn how to discuss sex and desire with your partner
Learn how to deepen attachment bond through intimate sex
Call us at (707) 339-8419
MEET OUR TEAM
At Napa Valley Couples Therapy Center our highly skilled couples counselors, sex therapists, psychologists, life coaches and holistic health care practitioners have Doctoral and Masters degrees in addition to advanced training in cutting edge attachment-based relationship therapy and other relevant modalities.
DR. CHRISTINA NELSEN, PSYD
Dr. Nelsen has a Doctorate and a Masters degree in Clinical Psychology with an emphasis on attachment and relationship dynamics. She also has a Bachelors degree in Human Sexuality & Psychology and a BFA in Studio Arts. She is a published author in the field of gender and sexuality and also contributes to various blogs. She is currently writing a self-help book to help couples have deeper sexual intimacy.
She is trained in Psychobiological Approach to Couples Therapy (PACT), Accelerated Experiential Dynamic Psychotherapy for Couples (AEDP), Sex Therapy, Somatics Experiencing (SE), Child Therapy, Art Therapy, Emotionally Focused Therapy (EFT), EMDR, certified in Clinical Hypnotherapy and is working towards her certification in sex therapy through The American Association of Sexuality Educators, Counselors and Therapists (AASECT) and California Institute of Integral Studies.
Areas of particular passion to Dr. Nelsen are all things related to healthy attachment relationships, parenting and pregnancy issues, LGBTQ issues, intimacy & sex, art therapy and helping survivors heal sexual trauma.
She is a registered psychological assistant employed by clinical psychologist, Dr. Miguel Hidalgo- Barnes, Psy.D (PSY: 24974).
KRISTEL ALLEN, MFT
Licensed Marriage Family Therapist, Kristel's orientation is primarily Somatic, however your work together will keep in mind your unique goals and set of life circumstances that brings you to seek therapy at this time. She hold a Bachelors of Science from the University of California Berkeley in Psychology with a minor in Philosophy, and received her Masters at the California Institute of Integral Studies in Somatic Psychotherapy.
Kristel's therapeutic work is engaging and relational at its heart, and aims to help people body themselves with a sense of security and vitality so to enhance the connections they generate within their relationship(s).
Strengthen
your relationship
Napa Valley Couples Therapy Center
Anya de Montigny, DHS
Dr. Anya a Sexuality Expert with over 20 years experience working with individuals, couples & groups. She teaches adult sexuality education classes, workshops and retreats in the Bay Area and beyond and has a private clinical sexology practice, specializing in individual and couple's sexual heath and wellness. Dr. Anya has her DHS - Doctor of Human Sexuality - degree from the Institute for Advanced Study of Human Sexuality, is certified as a Sex Educator, Clinical Sexologist, Sex Coach, Somatic Sex Educator and Holistic Health Counselor and is trained in the Gottman Method Couple's Therapy (Level 1) and Restorative Justice & Diversity Education. Dr. Anya teaches Affirmative Consent, Boundaries and Personal Safety workshops for students in schools, colleges and universities. Dr. Anya sees individuals and couples along the gender and sexuality spectrum and invites straight and LGBTQI into her practice.
DR. ANNICE ORMISTOM, PSYD
Dr. Ormiston has been working in the field of psychology since 2003. She received her doctorate and master's in psychology from the Wright Institute in Berkeley, CA and her undergraduate degree in psychology from Barnard College in New York City. She has worked in outpatient, intensive outpatient, residential, community mental health, and university counseling settings over the last ten years. In addition to working with couples, she also enjoys working with individuals and has additional interests in the areas of identity, the body, gender, disordered eating, and trauma.
BETH NELSEN, MA
Beth is a life coach, activist, world traveler, lecturer and an internationally acclaimed award winning documentary filmmaker. Her work juxtaposes her personal passions and experiences pertaining to social impact, Native American and Latinx cultural identity, LGBTQ rights, adoption issues and authentic storytelling.
In her coaching, Beth helps individuals and families get in touch with their personal narratives, develop and meet personal or creative goals, and explore their personal power as people of color, adoptees and/or LGBTQIA+ identified folks. She assists parents in understanding the perspective of their queer or adopted children. Beth also helps people with artistic blocks, personal identity issues and other matters of the heart.
AMY JO GODDARD, MA
As a Sexual Empowerment expert and thought leader, Amy Jo Goddard has guided thousands of people towards the wholeness and fulfillment they want, sexually and in other aspects of their lives. She earned her Master's degree in Human Sexuality Education from New York University and has over 20 years of experience in the sexuality field. As a renowned speaker and teacher, Amy Jo travels to colleges, communities, and conferences teaching classes and offering keynotes that help people to connect the dots around sexuality and money, expand their creativity, grow their confidence and learn to be bigger in their relationships, in business, and in the world. She delivered her TEDx talk "Owning Your Sexual Power" in March, 2014 in Napa Valley, was named one of GO! Magazine's "100 Women We Love" in 2010 and one of Kinkly's "100 Sex Blogging Superheroes" in 2013.
DR. MIGUEL HIDALGO-BARNES, PSYD
Dr. Hidalgo-Barnes is a licensed clinical psychologist, practicing in North Berkeley, Napa and Oakland. He specializes in men's issues and helps men to have better relationships. He also works with couples and individuals. .
Dr. Hidalgo-Barnes has worked extensively with both mild and severe mental illness and believes all people are treatable and all people are capable of change.
SARI MELINE, M.A., LIFE COACH
Coaching with me happens primarily by telephone. I prefer this to in-person or video chat because when we are in front of someone, we carry a facade - no matter how small. On the phone, it's just your voice and my voice, and in my experience, that works best for our authenticity together.
In between our phone calls is when all the really productive, juicy work happens. This is when you put rubber to road, and carry out the homework and inquiry assignments that you'll discover on each call. During the time that I'm your coach, you'll have unlimited access to me by email. I welcome check-ins, questions, challenges, feedback, and updates as often as you'd like.
DR. LAURA PUCCI, PSYD
Dr. Pucci is a licensed clinical psychologist. She strives to improve relationships, emotional expression, communication and overall psychological well being with individuals, families and couples. Some of the more frequent issues addressed include: anxiety, depression, communication, gender and sexuality, intimacy, addiction, trauma, grief and loss, parenting issues and work/life transitions.
ALEX HOEPLINGER, MFTI
Alex is a Marriage and Family Therapist Intern and practices holistic, relational, and in-depth psychotherapy to provide you lasting mental health. He works with teens, adults, couples, and siblings through difficult life transitions by helping them explore the meaning behind their patterns, thoughts, feelings, and means of relating to create the space for healing and change within.
His training was grounded in an existential-humanistic approach inspired by relational, psychodynamic, and experiential therapeutic philosophies.
Heather Hilton-Melancon -LM, CPM, Doula
In 2009 I enrolled in the Midwifery College of Utah and started my formal Midwifery apprenticeship. I have been attending and assisting births ever since. My training has allowed me to work with many different midwives, in many different settings. In the spring of 2012 I had the honor of traveling to Haiti to volunteer at a high volume Birth Center. In 2013 I became a NARM certified Midwife and California Licensed Midwife. I have been working at PachaMama Midwifery serving the HomeBirth community of Napa and surrounding areas since 2011.
In addition to being a Licensed Home Birth Midwife, Birth Doula, and Childbirth Educator, I also offer breastfeeding assistance and placenta encapsulation services.
AVA POMMERENK, MA
Ava received training in individual, couple, and group therapy, and participates in on-going consultation in these three disciplines. She has clinical training in AEDP for Couples Therapy. She holds a masters degree in clinical psychology and is a PhD candidate in Clinical Psychology.

She is a registered psychological assistant (PSB: 37799), supervised by clinical psychologist, Miguel Hidalgo- Barnes, Psy.D (PSY: 24974)
DR. EMILY GARNER, PSYD
Dr. Garner treats adults and youth for individual, couple and family therapy at our integrative health clinic. She has over 5 years of experience serving a wide range of clients with particular exposure to multicultural youth and families, and adults in group therapy. She has a keen interest in hypnotherapy after an 80-hour certification in this modality, and uses related tools to help clients work toward managing and reducing anxiety, among other treatment goals.
LINDSAY FERLIN, MFT
Lindsay is a licensed psychotherapist. She has been practicing psychotherapy for 9 years in both community mental health settings as well as private practice settings. She hold a bachelor's degree in cultural anthropology and a master's degree in clinical psychology. All of her major coursework in both academic settings was framed by a socio-cultural curiosity and included feminist and social justice perspectives. She is trained in Psychobiological Approach to Couples Therapy (PACT) and help couples to deepen their attachment bond and have healthier relationships.
CHINA ROSE ZAMORA, NTP, CCH
In 2009 I was certified as a nutritional therapist. I had learned a lot about holistic nutrition over the years, but I was looking to gain the deepest understanding possible. I found the program I was seeking with the Nutritional Therapy Association. They taught me how to discover each client's individual health needs through both in depth consultation and physical assessment.
My most recent training has been in holistic approaches to hormonal imbalance. When I began to learn about the intricacies of male and female hormones a light went on! I was immediately intrigued because I had found a way that I could support my clients on a deeper level.
DR. ERIN FINDLEY, PSYD
Dr. Findley is a Licensed Clinical Psychologist She specializes in working with couples who have significant job stress, chronic illness, and personal histories of trauma. When the world outside speeds by at 100 mph, She will help you and your partner slow down enough to truly experience what you're feeling deep-down and share those parts of yourselves with each other in a clear, congruent, and open way. She will also help you see where and why you get stuck – as well as how to get unstuck and reconnected when it happens
JASON BRAND, LCSW
Jason helps couples in a collaborative process to identify and apply strengths in difficult times. His work is informed by models of human development and takes into account milestones that individuals, couples and families reach at different points in their lives. He stays active in the field and works closely with other professionals to ensure that he is bringing an up to date, focused and informed approach to my work. Jason is a P.A.C.T. trained marriage counselor at Napa Valley Couples Therapy Center and North Berkeley Couples Therapy Center.
LISA PETRAS, MFT
For close to a decade, Lisa Petras has worked with hundreds of clients ranging from individuals, couples, families, groups, and as a clinical supervisor to other therapists. Her clients describe her style as warm and authentic while at the same time "no-nonsense". While some therapy is past-focused, the emphasis of the work together will be "experientially-focused". She is a licensed Marriage and Family Therapist.
AJ ZAMORA, CPT
After more than twenty years in this field, I advise professional athletes, public education, and support both naturopathic and medical doctors as a nutritional supplement consultant.
I've always loved being active. At any given time I was out climbing rocks or trees, surfing, rafting, hiking, snowboarding, or rollerblading. Throughout my life several of my loved ones have been unwell or clinically obese. My goal was to inspire them and help them learn how to take care of themselves. While gathering as much knowledge as I could to help them, my passion eventually turned into a lifestyle, and then eventually into my profession as a personal trainer and wellness coach. I was certified by the American Council on Exercise (ACE) and I am currently pursuing a Masters in Kinesiology with a focus on exercise science, wellness, & nutrition.
Tom Kessler, MFT
As a therapist, I bring my education, life experience and clinical training to help guide our work. I combine these powerful tools with a willingness to suspend judgment, think creatively, and remain truly engaged as we work toward helping you to develop new perspectives and skills that move you toward creating the life you want.
My work with couples draws upon my experience utilizing evidence- based practices developed by John Gottman, Gary Chapman, Dan Wiles And Sue Johnson.