Create the loving, intimate & secure partnership you want.
What We Offer
We help people have healthy, loving and equitable relationships. All of our counselors are highly trained in working with relationship dynamics, communication, intimacy and attachment issues. Through Attachment-Based Couples & Sex Therapy, we create a safe environment that encourages stepping into the flow of emotional intimacy, love, communication and sexuality. Our San Francisco Bay Area & North Bay Couples Counselors and Sex Therapists work with both individuals and partners to assist folks heal erotic & body-based shame, while expanding their innate capacity for pleasure, intimacy, and sexual embodiment.
Our Napa Valley couples therapists offer an array of expert mental health services to help you manage relationship and intimacy issues. We also provide treatment for trauma, mood and anxiety issues. Our counselors specialize in couples counseling, relationship issues, and sex therapy. We also have a diverse team of wellness practitioners that can assist you with life and relationship coaching, holistic nutritional support and other health-based modalities to support you in your wellbeing.
We have put together a talented team of top-rated relationship therapists, who use the newest couples therapy modalities and cutting-edge treatments to enhance your relationship and communication.
Research confirms: without extra, specialized and intensive training in sex and relationship therapy, general therapists, marriage and family therapists, physicians, and even psychologists do not necessarily have the training or experience needed to help with the intimate and sexual problems that are experienced by 70% of clients. Complete, holistic help for issues related to sex and intimacy require a therapist be trained in cutting-edge attachment based couples and sex therapy modalities with general and sexology credentials for body, mind, and spirit.
Collectively, we have specialized training in Emotionally Focused Therapy (EFT), Sex Therapy, Psychobiological Approach to Couples Therapy (PACT), Accelerated Experiential Dynamic Psychotherapy for Couples (AEDP), Somatic Experiencing (SE), Hakomi, Gestalt, Gottman Method and other leading modalities.
All of our clinicians have advanced degrees (doctorate and master level) in clinical psychology, as well as additional relationship therapy training. Our staff engages in on-going continuing education to maintain their expertise and knowledge.
We believe all humans have the capacity to experience joy, pleasure and healthy connection to their sexual identities; however that is defined for them. Sex remains a taboo subject matter, increasing opportunities for feelings of shame, isolation, confusion and miscommunication. Sex therapy can facilitate conversations with the self, with partners and with our communities about our sexual narratives and what we want and deserve to feel and experience
At Napa Valley Couples Therapy Center, we believe we all have the capacity to deepen our self-awareness and heal our pain through a collaborative and transformative therapy relationship. As couples and marriage counselors, our focus is on helping you connect with your partner in a safe and loving context. An experienced couples therapist will recognize your problematic patterns that often leave each partner feeling alone and disconnected. We can provide you with the insight and skills to break the cycle, so you can experience the relationship you want. Rather than relying on outdated coping strategies, our marriage counselors can help you learn how to relate to your partner.
We are pleased to provide mental health and wellness services in Napa Valley, St. Helena, Marin, San Francisco, Berkeley, Lafayette, Pleasant Hill, Walnut Creek and Oakland.
Our San Francisco Bay Area, North Bay Area & Napa Valley Relationship & Sex Therapists' approaches are A refined and customized combination of the most current research in the fields of affective neuroscience, sexuality & intimacy and human development with the art of psychotherapy.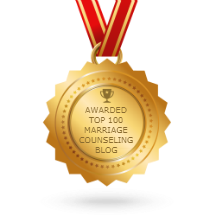 Strengthen your relationship with Napa Valley Couples Therapy
Deepen intimacy, develop better communication skills & learn to have a more loving emotional and sexual connection with your partner.
THE GOALS OF COUPLES COUNSELING
Develop mutual goals for your relationship.

Understand and appreciate personal similarities & differences.

Explore life values, family values and personal goals.

Explore your co-created sexuality.

Cultivate mutual understanding of cultural differences.

Identify your relationship strengths.

Identify and alter negative communication patterns.

Manage internal and external relationship stressors.

Strengthen communication skills.

Explore family of origin issues.

Deepen Intimacy, trust and connection.
issues Sex therapy addresses
Arousal & desire concerns

Desire discrepancies within a couple

Erectile dysfunction

Absent or diminished interest in sex

Performance anxiety

Premature ejaculation

Inability to orgasm

Loss of libido

Impact of miscarriage, loss and/or abortion on sex and sexuality

Difficulties with climax such as delayed ejaculation

Genital or pelvic pain, penetration difficulty, or other painful sex issues

Development & deepening of emotional and sexual intimacy

Sexuality during life transitions such as pregnancy, parenting, menopause, aging, health issues etc.

Impact of infertility on sex and sexuality

Perinatal and postpartum sexuality

Open or poly relationships

Sexuality & chronic pain or illness

Emerging sexual identities

Alternative lifestyle and sexuality (Polyamory, Kink, BDSM etc)

Sexuality & disability

History of sexual trauma, childhood sexual abuse or rape

Extra-marital affairs

Diversity of sexual expression

Cybersexuality

Asexuality

Socio-cultural factors associated with sexuality

LGBTQ and gender identity issues

Learn how to discuss sex and desire with your partner

Learn how to deepen attachment bond through intimate sex
Call us at (707) 339-8419 Speak with a receptionist, but for a quicker & more direct connection to a therapist, fill out this form.